Hi! I hope you are doing well.
I just want to tell you that the MicroPython Programming with ESP32 and ESP8266 eBook version 1.0 is now available to all active RNT Lab members!.
It's a colorful PDF eBook with approximately 250 pages that you can download right now. Here's how you can download the eBook: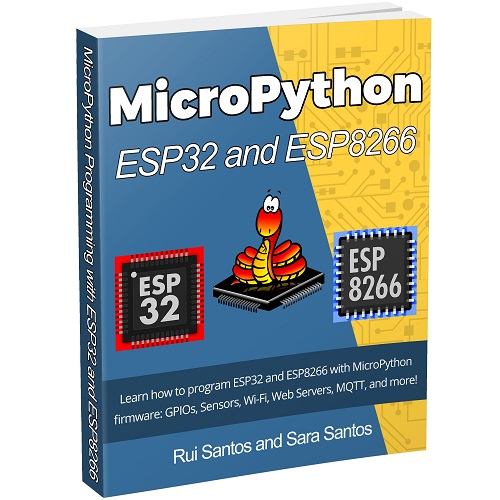 What's New?
In the eBook version 1.0 that was released today (January 9, 2019), here's what's new:
We've added an extra unit about Deep Sleep with Timer Wake Up (page 127)
Fixed small bugs in the code (you can find the latest changes on GitHub)
Corrected some spelling mistakes
Created a companion PDF guide with the 5 most common errors with MicroPython
That's it for now! We hope you enjoy this new eBook!
Rui Santos