Hi! I hope you are doing well.
The Build ESP32-CAM Projects eBook version 1.2 is now available to all active RNT Lab members! Build 20 projects with the ESP32-CAM using Arduino IDE: photo capture, web servers, email notifications, video streaming, car robot, pan and tilt server, face detection, face recognition, and much more.
What's new in version 1.2?
Instructions of how to program the board using the ESP32-CAM-MB programmer (page 29);
Email notification projects were updated to use the new ESP-Mail-Client library instead of the ESP32-Mail-Client library (deprecated)—Module 3, Units 1, 2, and 3;
Projects that use Telegram were updated to be compatible with the latest version of the library—Module 3, Units 4 and 5;
We fixed minor typos like syntax, spelling, and grammar mistakes.
Download the latest eBook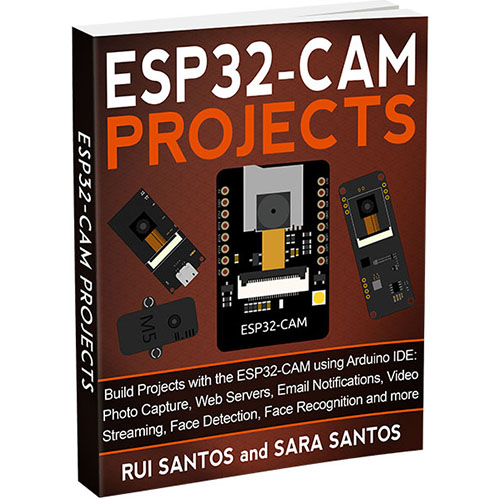 That's it for now!
Thank you for following our work.
Rui Santos