Hi! I hope you are doing well.
The Build Web Servers with ESP32 and ESP8266 2nd Edition version 2.1 is now available to all active RNT Lab members! Build Web Server projects with the ESP32 and ESP8266 boards to control outputs and monitor sensors remotely. Learn HTML, CSS, JavaScript and client-server communication protocols.
What's new?
After having the projects presented in this eBook tested by our readers, we've fixed small typos and code errors throughout the eBook. All those errors have been fixed and you can get the latest eBook version.
Download the latest eBook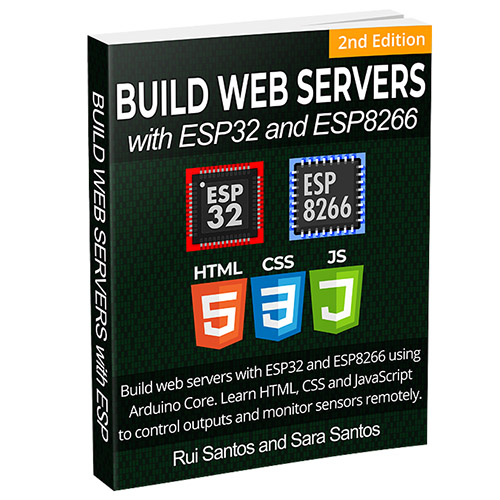 That's it for now! More projects coming soon.
Thanks for reading.
Rui Santos