The Ultimate Shortcut to Learn Electronics and Programming with Open Source Hardware and Software
Learning a new skill can be quite intimidating, whether it's using a new development board or learning a new programming language.
With the RNT Lab you'll be able to follow easy step-by-step instructions to acquire new skills and create awesome projects.
If you get stuck, me and other members will help you get un-stuck. So, you can get back to build your project.
The components required to complete our courses are fairly inexpensive and you probably already have most of them laying around.
We have students from all ages that successfully completed my tutorials, so you shouldn't fear to come along and try to build your own circuits and write your programs.
Enroll in our Electronics Courses
With an active membership you get full access to all Courses inside the members area and future courses. The Home Automation using Raspberry Pi course is what we are currently building. New modules are being added weekly/bi-weekly.
ESP8266 – Build a Powerful Web Server
The Build a Powerful Web Server with the ESP8266 course was designed to take the most of your ESP board. No other microcontrollers or 3rd party services are required for this course. You'll set up an ESP8266 as a standalone device that is capable of hosting a web server to perform multiple tasks.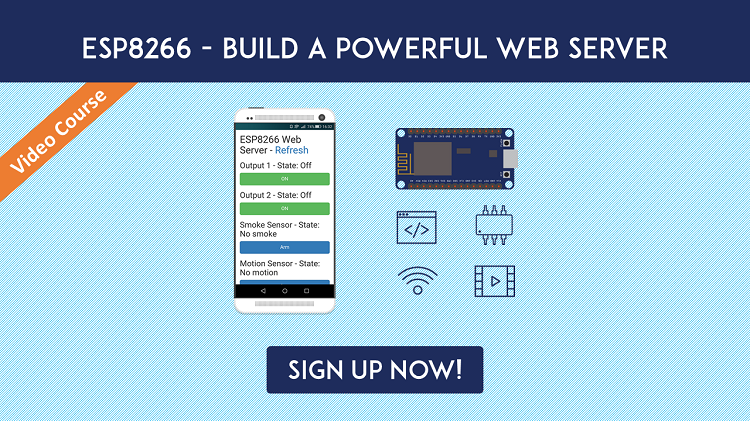 Build an IoT Gadget with the Blynk app and ESP8266
Blynk is an app for you Android or iOS smartphone, that allows you to easily control ESP8266, Arduino, Raspberry Pi, SparkFun boards or other related boards over the internet. It's ideal for your internet of things (IoT) projects.
Electronics For Beginners
This course is my step-by-step guide designed to help you get started learning electronics. You'll learn basic concepts, how to read schematics and make simple circuits.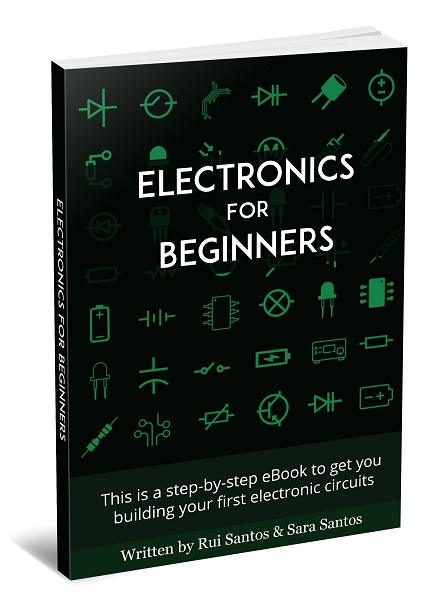 Build a Home Automation System for $100
Learn Raspberry Pi, ESP8266, Arduino and Node-RED.
This is a premium step-by-step course to get you building real world home automation system using open-source hardware and software.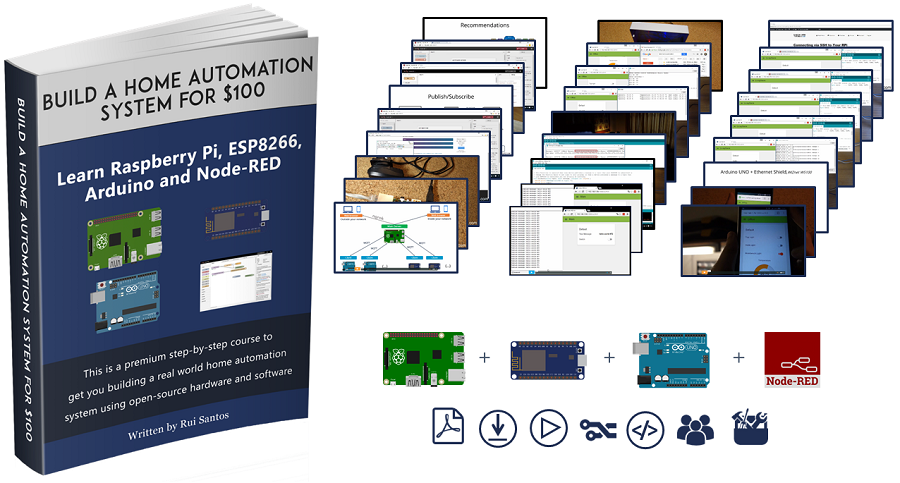 Here's a quick video overview of the course:
How your project looks on Module 9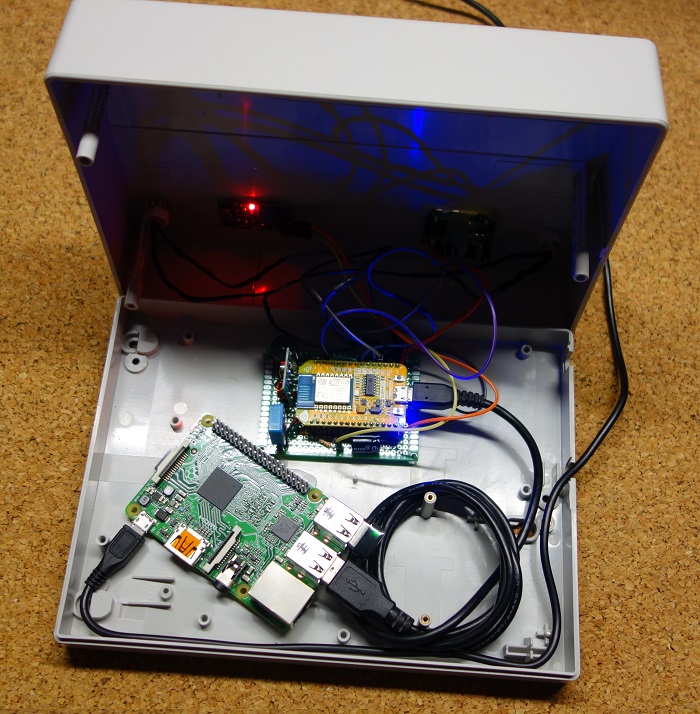 Here's what it does
Future Courses
I'll be uploading new tutorials on a regular basis (weekly/bi-weekly) like: Building Robots, Android Applications, more Home Automation Projects and much more. You get access to everything for as long as you have an active membership account.
New Modules Being Added Every Week (on Saturdays)
The Toolbox contains PDFs with set-by-step instructions + schematics + code + other resources for popular electronics boards and components.
You can download the complete Toolbox or you can open each PDF individually.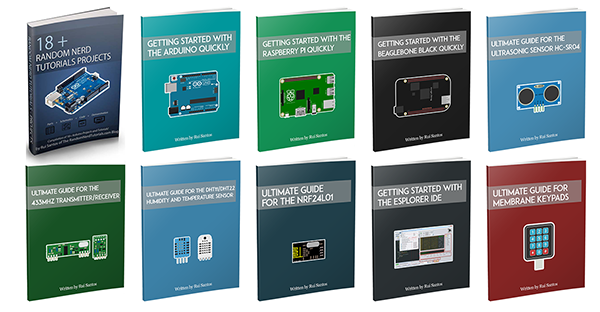 18+ Arduino Projects
Getting Started with the Arduino
Getting Started with the Raspberry Pi
Getting Started with the BeagleBone Black Quickly
Getting Started with the ESPlorer IDE
Ultimate Guide For the DHT11-DHT22 Humidity and Temperature Sensor
Ultimate Guide For the 433MHz Transmitter-Receiver
Ultimate Guide For Membrane Keypads
Ultimate guide for the nRF24L01
Ultimate Guide For the Ultrasonic Sensor HC-SR04
We all get stumped at one point or another while programming or building a circuit I know how frustrating it can be to get stuck on the same problem for hours or even days.
When you sign up, you get access to the Q&A Forum where you can get help directly from me (that's a huge help for beginners).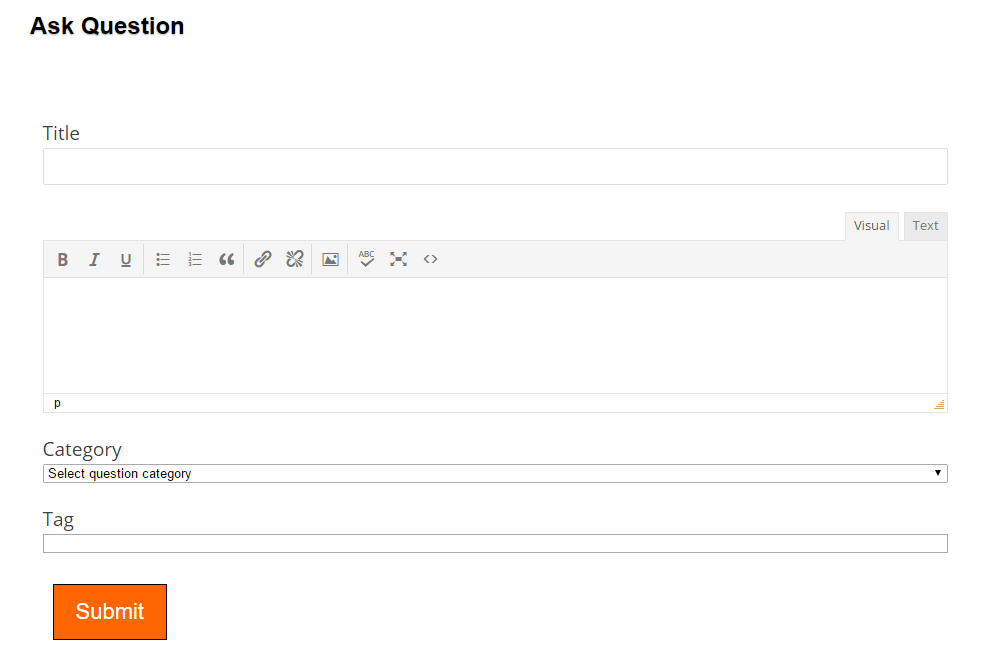 This membership comes with an opportunity to join a private Facebook group of like-minded people with over 1,000 members.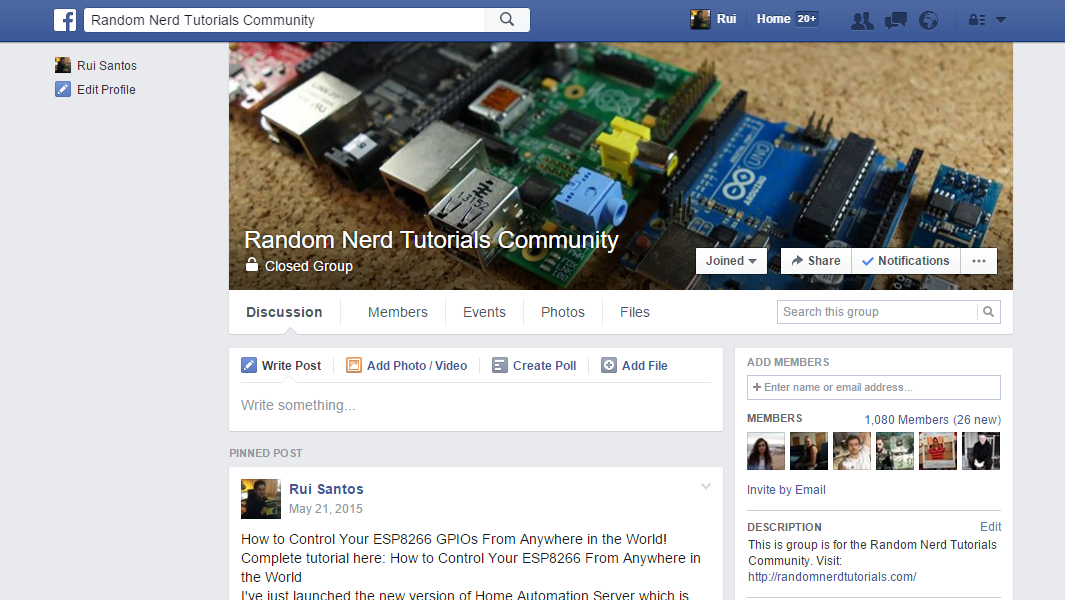 Hey There,

I'm Rui Santos, founder of the Random Nerd Tutorials blog and author of BeagleBone For Dummies.

Feel free to read them and see if you like my hands-on approach to learn electronics with step-by-step instructions that anyone can follow.

Rui Santos,

RandomNerdTutorials.com
Where Do I Sign Up & How Much Does It Cost?
How much is RNT Lab? For RNT Lab you will be paying only $97 today and you will get unlimited access to the lab for 12 months:
Full access to all Courses inside the members area
Full access to the Toolbox (PDFs that help you use a board or sensor quickly)
Access to the Forum and Facebook Group where you can get help directly from me
Weekly tutorials on how to solve real world projects
Plus I'll be uploading new tutorials on a regular basis like: Building Robots, Android Apps, Home Automation Projects, and much more

Backed by a 30 day money-back guarantee ...
If you don't like the RNT Lab, I don't want your money. Seriously, that's why I offer a 30 days money back guarantee. Email me here and I will promptly refund all your money. No questions, no hassles – it's that simple!