Hi,
I hope you are doing well.
The Learn ESP32 with Arduino IDE Course is now available for download in eBook version to all active RNT Lab members!
It's colorful PDF with approximately 270 pages that you can download right now. Here's how you can download the eBook: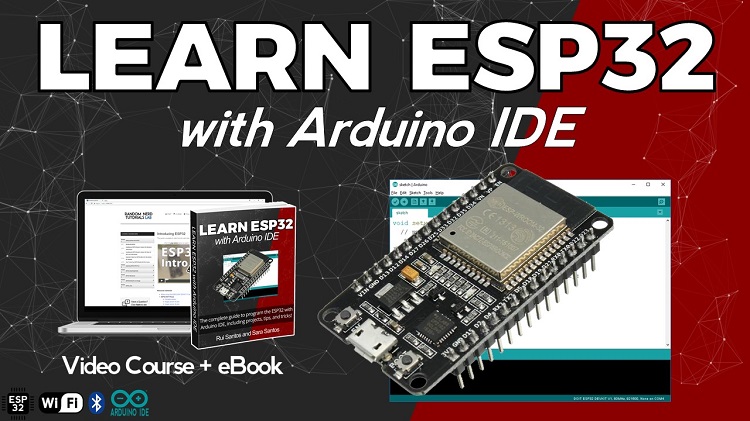 How to Download Videos
You can download each video separately in each Unit. To download a video you just need to click the "Download video" link below each video player.
What's Next?
The next Module is called "ESP32 Projects". This section will have a compilation of projects with the ESP32. We'll be adding a new project to the course every 10 to 15 days depending on the project's complexity. You'll have immediate access to the released projects through the course dashboard. Projects that are going to be released:
Project 1: ESP32 Multisensor Wi-Fi Node – Temperature, Humidity, Motion, Luminosity, Relay Control, and much more
Project 2: Remote Controlled Wi-Fi Robot with a Robot Tank Chassis Kit
Project 3: Bluetooth Low Energy (BLE) Weather Station with Android Application
Project 4: Trigger Events, Actions or Send Notifications with Bluetooth Low Energy (BLE) when you Arrive Home
Project 5: LoRa Long Range Sensor Monitoring – Reporting Sensor Readings from Outside: Soil Moisture and Temperature
Note: the eBook will only be updated to include the projects when all the projects are completed.
Thanks for reading,
Rui Santos