I am using my wife's drop box account. I have the image file saved in her account.  How do I transfer it to this question? Step-by-step instructions, please?
1 Answers
Hi again.
In your dropbox account, go to My Files and then, on the right side click on Upload Files.


Then, select the file you want to upload. After uploading, it will show up in the recent files as shown below.
Click on the three dots and select Share. (for the three dots to show up, your file must be without the check mark).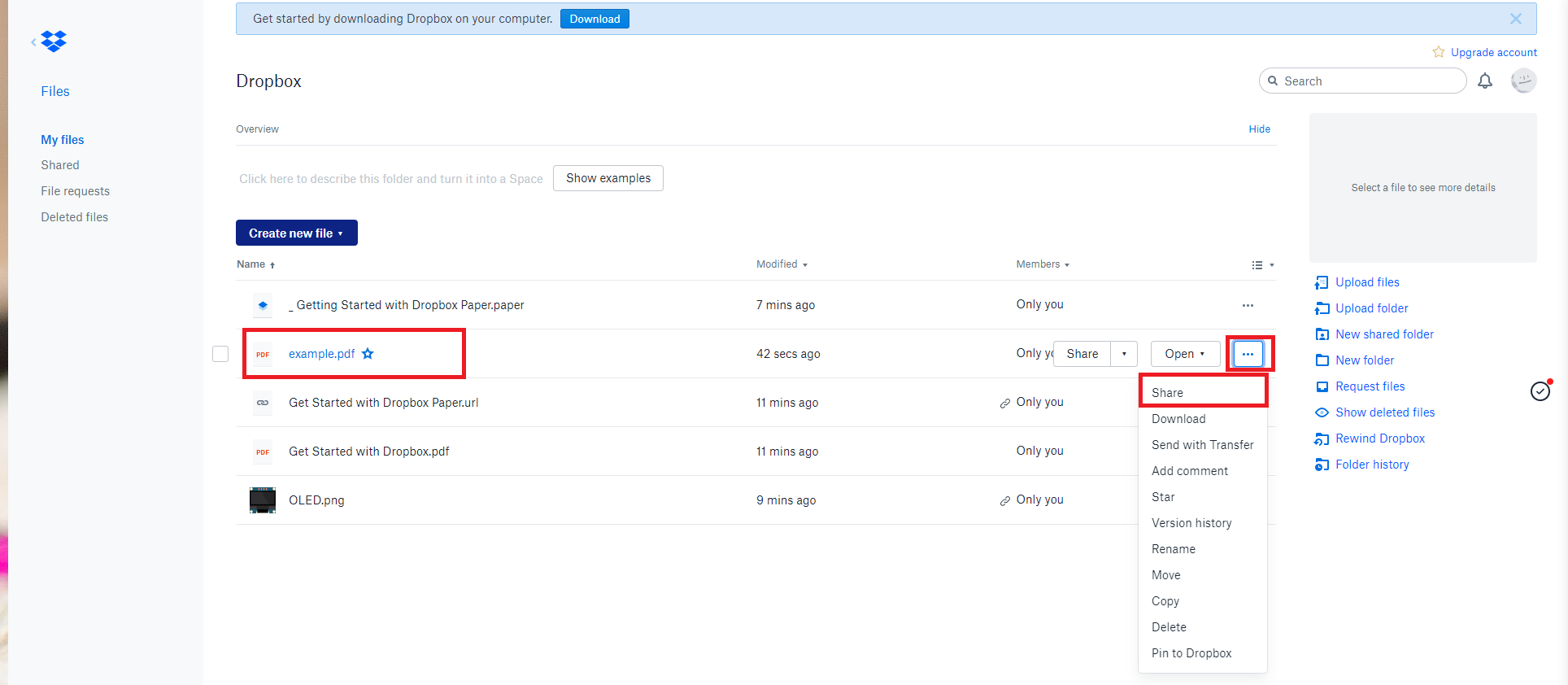 The following window will open. Click on Create Link.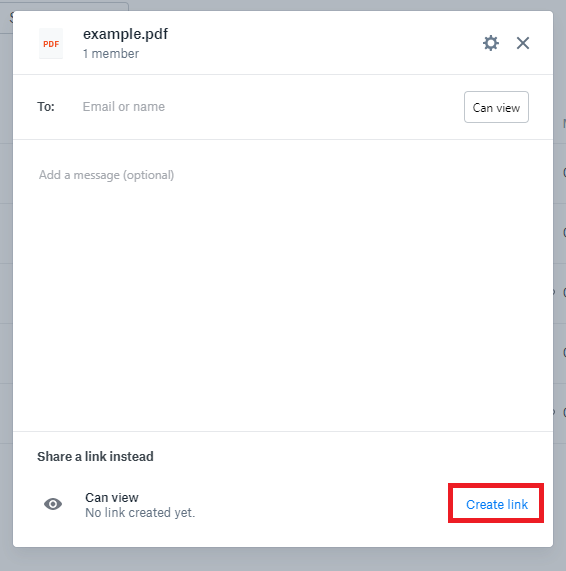 Then, click on Copy Link.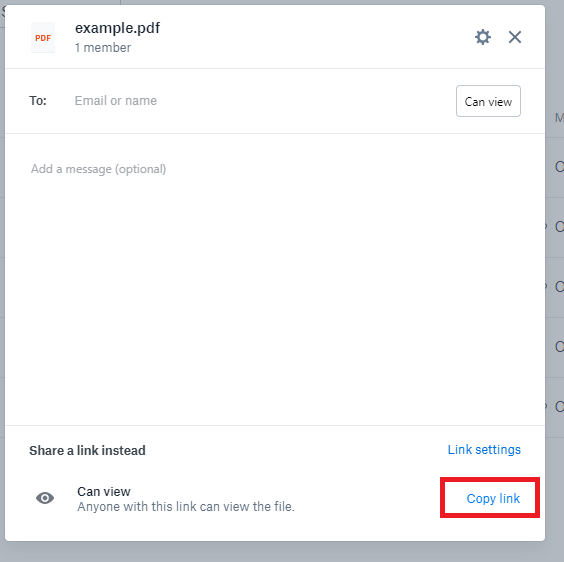 Then, you can paste that link here to share the file.
I hope this helps.
Regards,
Sara