3 Answers
Hi Anders.
I'm not familiar with that board.
But after a bit of research I've found the following boards with the M590E that may help:
If none of these match your board, I recommend taking a look at the M590E chip pinout, and then, with a multimeter in continuity mode try to figure out where each header pin is connected to.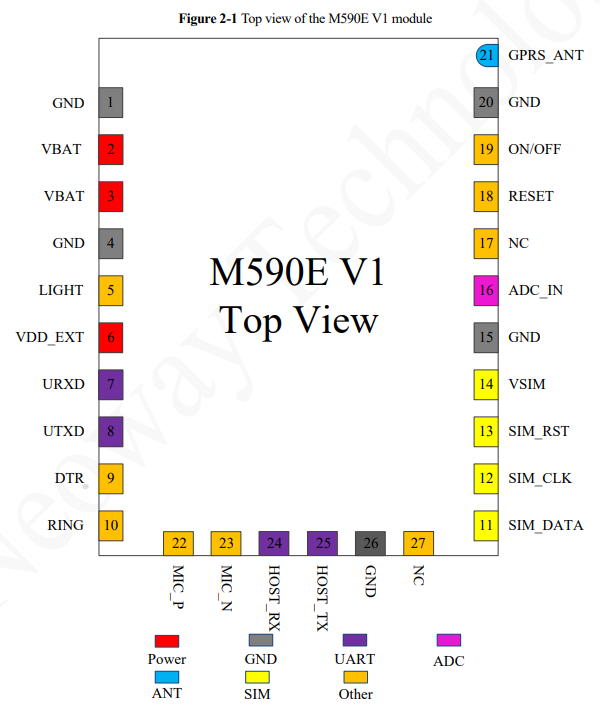 I hope this helps.
Regards,
Sara
Hi
No, nothing of this helps, but I´ll make a try with the multimeter. The pinout on the drawing you posted is not the right one but I will try to find one on the net, that cant be too difficult