I signed up and created an account. I got the NEW PASTE window with a blinking cursor.
I go to my browser & select the file I want, and I copy it to my clip board.
I return to the PasteBin site with the blinking cursor in  the NEW PASTE window. I do a hold down CTRL button while clicking the V button (Windows way of pasting clip board contents). I check the MY PASTE button, it tells me it is empty.
How do I paste into this site?
Then what do I do to attach it to my question in this forum/
3 Answers
Hi.
If the code is not too long, you can paste it here directly. 
To use pastebin, you don't need to create an account. For example:
1) Go to pastebin.com
2) Paste your code, and then click "Create New Paste" as shown below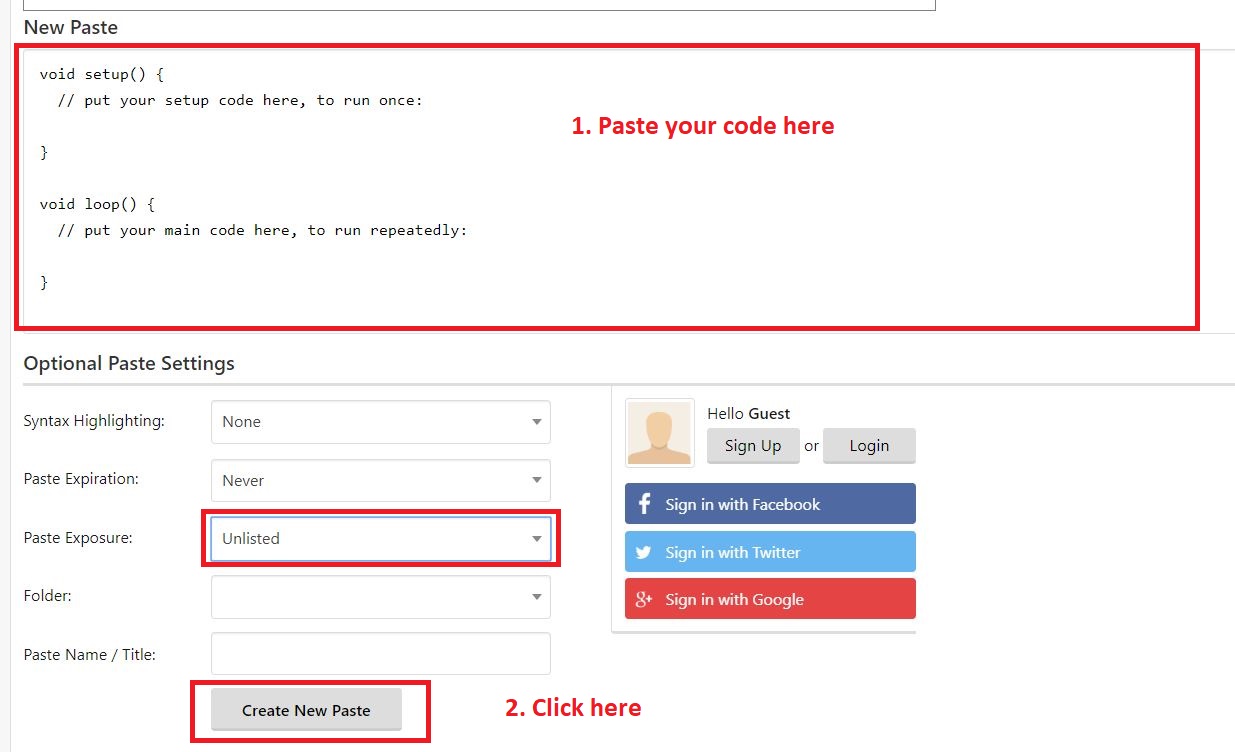 3) A new window should open. Copy the URL of that window here to share the code.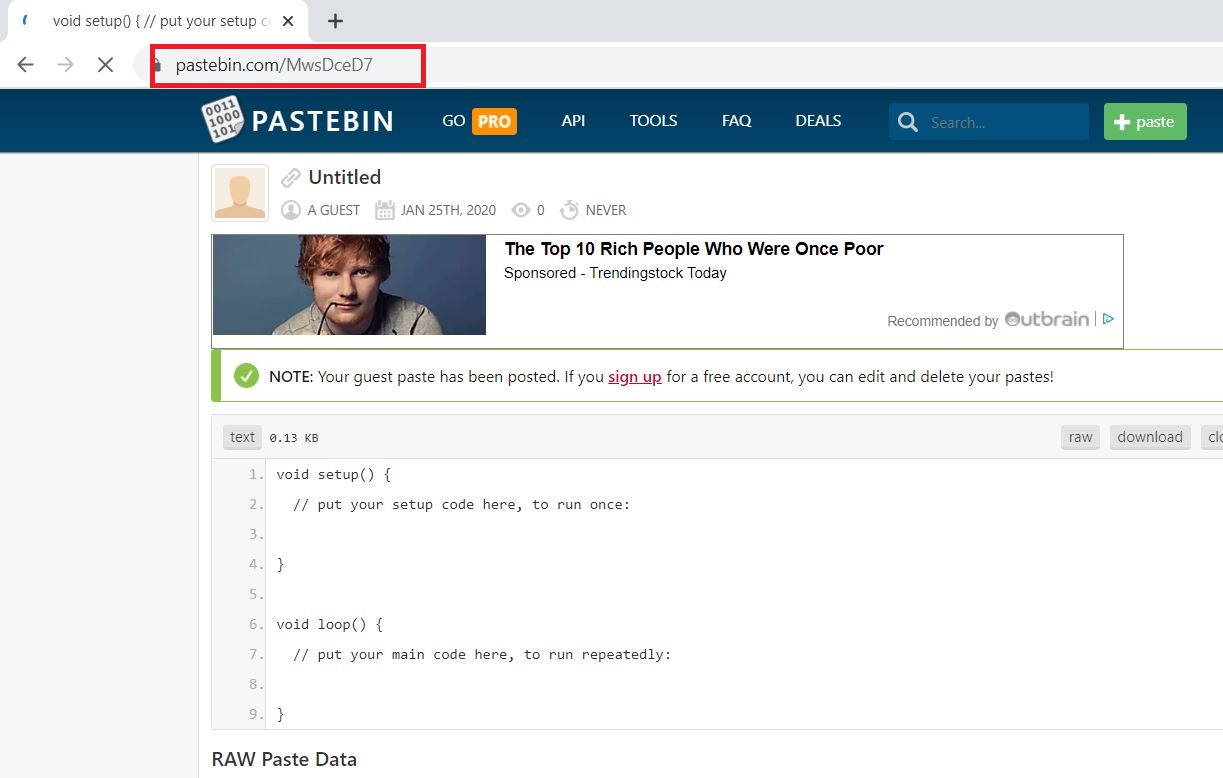 I hope this helps.
Regards,
Sara

Unfortunately, the file I need to transmit to the forum is not code, but an image file *.pdf.
Any advice for that?