When installing uPyCraft V1.1 on Windows 10 and on every start of uPyCraft I get a pop-up to install SourceCodePro font. I found the fonts on Github and down loaded them to the PC. But how to install them is my problem, none of the tips that I have found seem to relate to my version of Windows 10. Has anyone installed these fonts?
3 Answers
Hello John, did you download the SourceCodePro font? If you click OK in that popup message, it will download the SourceCodePro font to your desktop.
Then, you can double-click that file and press the "Install" button: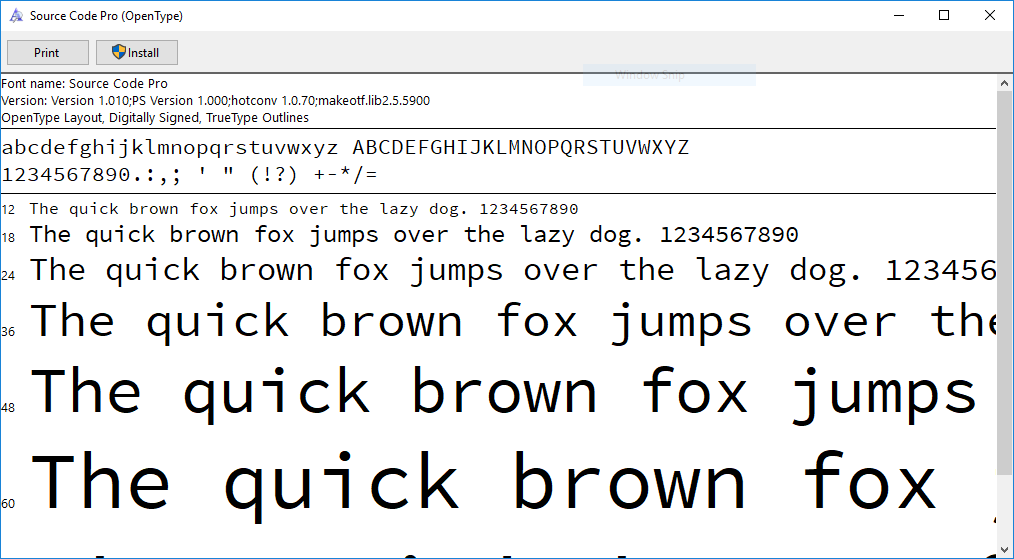 After that, re-open uPyCraft IDE and it will not prompt that message again. Does it work for you?
Thanks!
Hi Rui,
I have just reread your answer and this time I did read it and noticed what you said. I did what you said and the iIDE now starts without the error messsage.
Thanks
John
I'm glad it's working now! I'll mark this post as "Resolved". If you need further assistance, feel free to post a new question: https://rntlab.com/ask-question/
Regards,
Rui